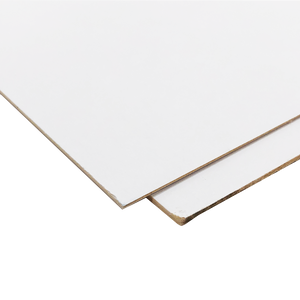 X-Board White Surface
For backing and mounting of art, posters, graphics, photographs and needle art. White, buffered acid-free surface papers on both sides of the acid-free core.
Available in sizes: 32 x 40 or 40 x 60 inch sheets                                                                             thickness available: single X-board or 3-X board
Local Delivery Or Curbside Pickup Only - Please Read
Items 24x36" and larger are only available to be shipped using our courier service. When checking out, please choose "Request A Quote for Same Day Shipping" for your delivery option. We will give you a call to approve the shipping charge.
You can view our shipping rates here.