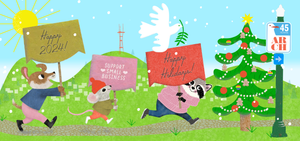 New at ARCH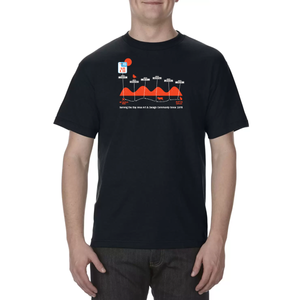 Limited Edition ARCH 45th Anniversary T-Shirt
Help us celebrate 45 years serving the art and design community in the San Francisco Bay Area! Designed by longtime ARCH staff member and graphic designer Caryn Oka, the shirt depicts our journey from humble beginnings in the back alley of Osgood to our current home on 17th Street.
Buy Now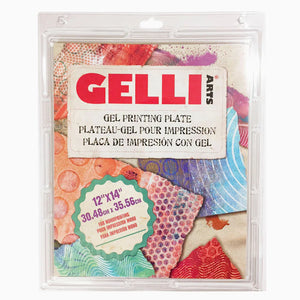 Gelli Arts Gel Printing Plates
Discover the simplicity of Gelli Arts Gel Printing Plates in creating stunning monoprints. Elevate your artwork by exploring various techniques like stenciling, image transfer, and scraping tools. The plates have excellent reusability and are effortless to maintain cleanliness. Furthermore, they are free from latex and silicone, guaranteeing a worry-free experience.
Buy Now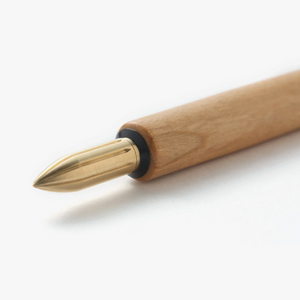 Kakimori Nibs
Kakimori metal nibs were created as a more durable and practical alternative to a glass nib. The unique nib point has been rounded and polished with meticulous care, providing an exceptionally smooth writing experience that defies expectation. 
Buy Now
We'll be adding more of the below listed items to our webshop in the following weeks
Paints
M. Graham Oil Paints
Golden Acrylics
Winsor & Newtown Watercolors
Holbein Acryla Gouache
Surfaces
Pre-Stretched Canvases
Cut Canvas off a Roll
Stretcher Bars Of All Sizes
Wood Painting Panels
ARCHES Papers
Rives BFK
Mixed-Media Papers
Creative Kits
Acrylic Paint Sets
Watercolor Sets
Color Pencil Sets
Sketchbooks
Coloring Books
Art How-To Books
Puzzles
Location
Visit Our Store
1490 17th St.
San Francisco CA 94107
Mon - Fri, 9am to 6pm. Saturdays and Sundays, 10am to 5pm.
415-433-2724