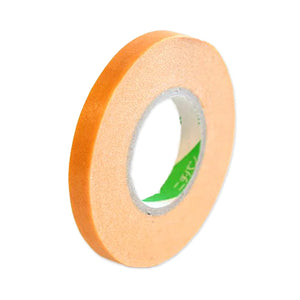 Nichiban Masking Tape, 06mm x 18m (1/4"x59')
Regular price $1.99 $1.99 Sale
The Nichiban No. 241 tape was originally made to use to pinstripe cars,  heat does not increase the adhesive strength, allowing a clean removal on the painted vehicles.
We find this tape handy for any situation that requires a temporary adhesion, such as affixing containers, posting a note, and is excellent for masking on watercolor paper.

For model makers the tape can be used to hold down wood or boards while gluing pieces together.

Since Nichiban tape is a washi (paper) tape it can be easily torn by hand and is semi-translucent if precise placement is required.
Made in Japan.