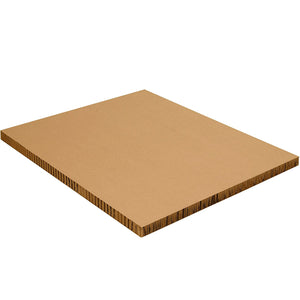 Honeycomb Board
A Honeycomb Board panel consists of patented Sing Core (aka Honeycomb) sandwiched between two exterior sheets of flat building material resulting in the strongest lightweight low-cost panel in the world. 
Honeycomb Board panels are so versatile, they have hundreds of applications.
Available in 48x48" and 48x96", boards are approximately 1/2" thick.

Local Delivery Or Curbside Pickup Only - Please Read
Items 24x36" and larger are only available to be shipped using our courier service. When checking out, please choose "Request A Quote for Same Day Shipping" for your delivery option. We will give you a call to approve the shipping charge.
You can view our shipping rates here.