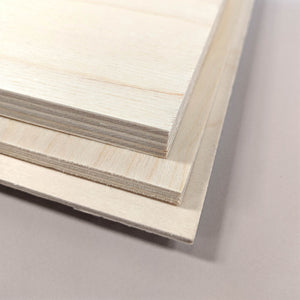 Russian Birch Plywood for Laser Cutting
Russian Baltic Birch Plywood is suitable for all your laser cutting needs.
Featuring an interior glue bond that creates less smoke when used with a laser cutter.
We have these cut to size for several popular bed sizes and they are available in two thicknesses; 1/8 and 1/4"
Shipping Requirements - Please Read
This item is only available to be shipped using our local courier service.
When checking out, please choose "Same Day Shipping - Get A Quote" for your delivery option. We will give you a call to approve the shipping charge.
You can view our shipping rates here.