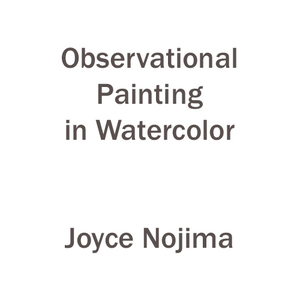 Observational Painting in Watercolor
Regular price $120.56 $105.90 Sale
This kit includes materials used in Joyce Nojima's Observational Painting in Watercolor Class.
Kit includes:
10 Watercolor Tubes
The Handbook Watercolor Journal - Landscape format 5.25 x 8.25"
2B Pencil - Mars
2H Pencil - Mars
White Vinyl Eraser - Mars
Kneaded Eraser
Two Hole Metal Sharpener
1/2 Artist Masking Tape
Round #12 Brush
Round #6 Brush
18 Pan, Seal-able Plastic Palette 5 x 10.5" w/ three mixing areas
ARCH reserves the right to make suitable substitutions if items are out of stock or unavailable. We will let you know ahead of time if any changes are made.